Eye Surgery with Phaco method for 50 poor patients at HCMC Ophthalmology Hospital
In this month, April 2016, MENLA has cooperated with the Humanitarian surgery department, HCMC Ophthalmology Hospital (HOH), to carry out cataract surgeons
with Phaco method for 50 cases coming from HCMC and its surroundings.
These surgeries have been executed weekly from 04 to 29 April, 2016. Donees are carefully selected from the eye examinees of HOH who are diagnosed with cataracts but unable to cover the fee for their operation.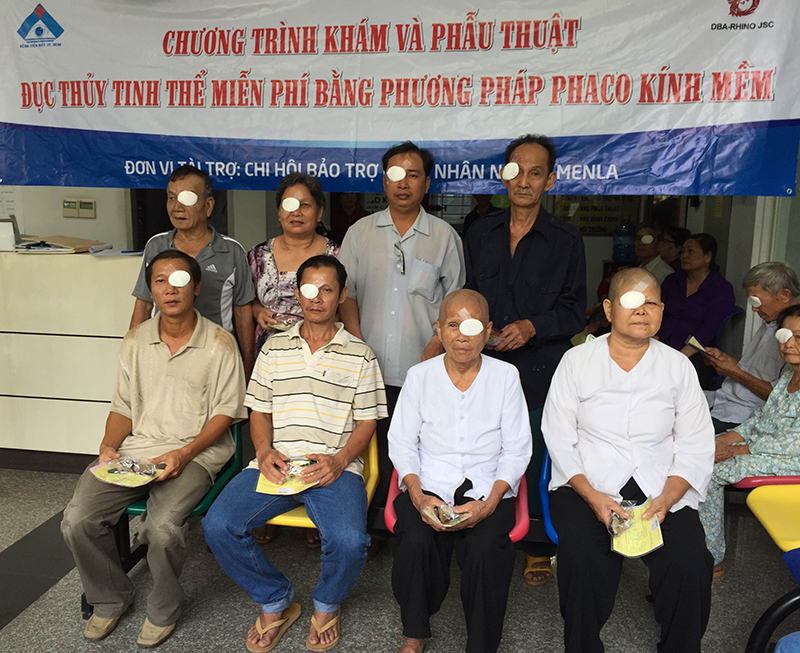 According to statistics by National Research Department on blindness and visual impairment implemented in 14 provinces in Vietnam in 2015, about 2% Vietnam population are suffering from blindness. Among that, cataracts take accounts for major causes (74%).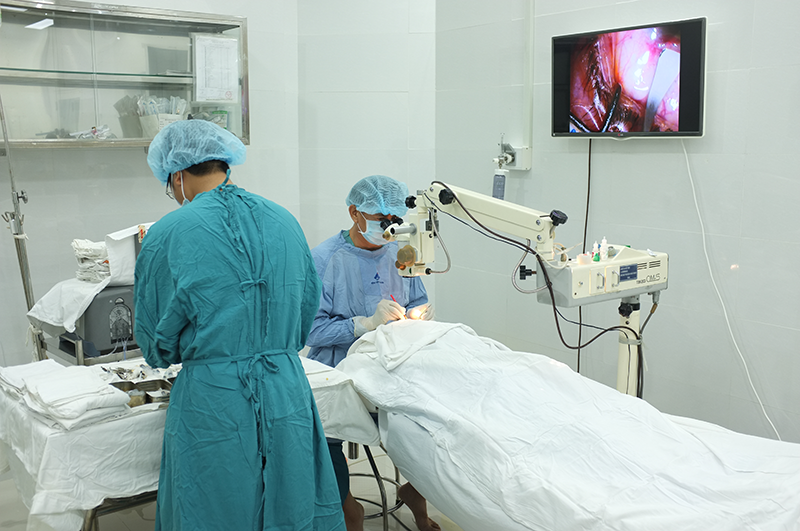 There are two main reasons cataract patients refusing surgeon: the risk of operation and high cost. (Sources: Vnexpress 3/1/2015).
(photo 5)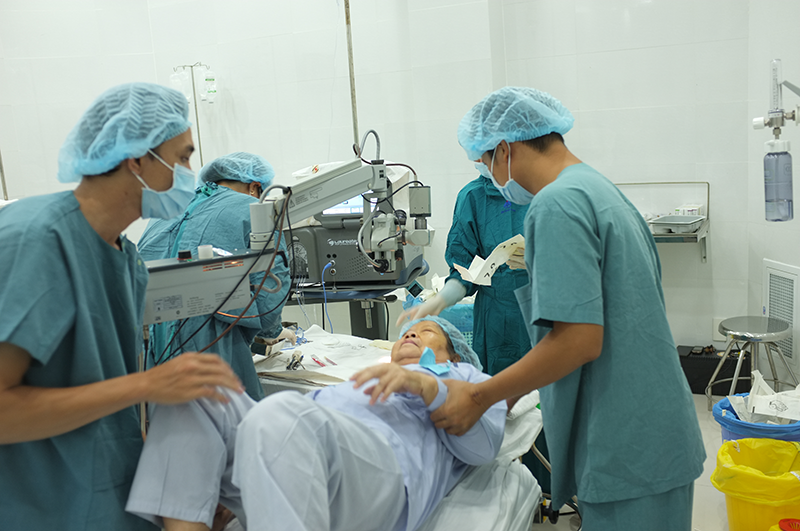 In talk with MENLA representatives, Dr Nguyen Hoang Can, Humanitarian surgery department, HCMC Ophthalmology Hospital (HOH) said "Phaco method not only reduces the risk of operation but also helps patients recover more quickly."
(Photo 6)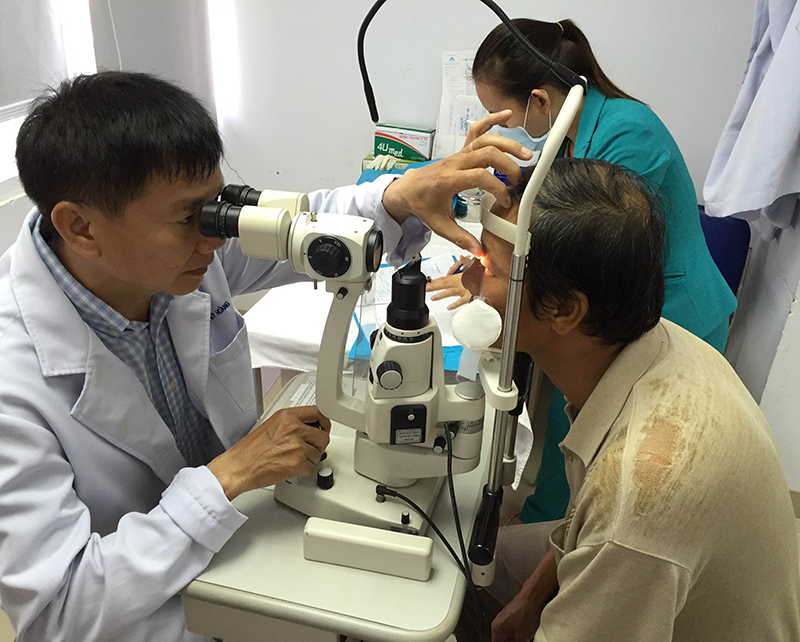 At HCMC – HOH, there are dozens of cases diagnosed with cataracts every day. A number of them are poor people coming from remote areas or low income inhabitants who cannot afford the treatment. This is the main concern of doctors and staffs from HOH, "We have available facilities for cataract surgery and treatment, and we have a dedicated team working for it. However, as the limited budget for poor patients, we always welcome sponsors to support us withthose cases so that there can be more people benefiting from it." Said doctor Bui Huy Hoang, Humanitarian surgery department, HCMC Ophthalmology Hospital (HOH).
Among those 50 cases, there are patients in labor force age and they are now the bread winner in their family.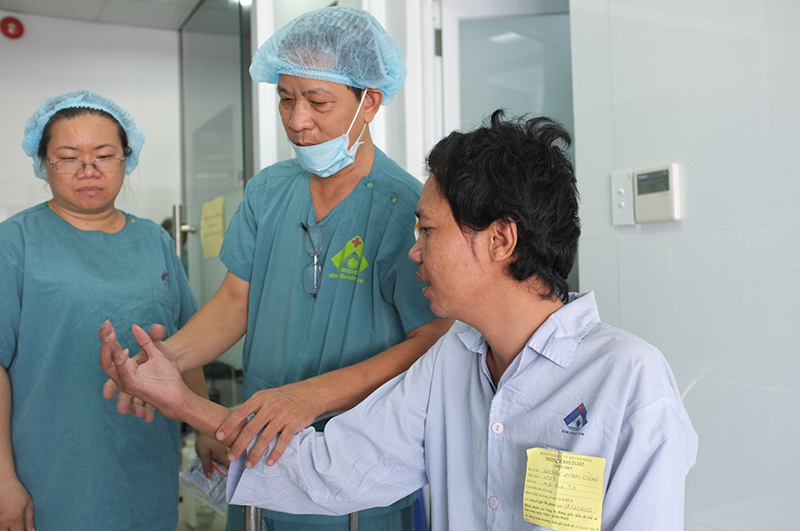 "I'm eager to see things clear again. I miss my fruit cart and markets where I've been a salesman for years. I am so happy to be able to work again." Nguyen Minh Cuong, 29 Years old, from Ben Tre Province.
The rest of the cases will be operated every Tuesday and Thursday until end of April, 2016.
-End-